Artificial Intelligence: ChatGPT and Beyond
Resource Key
When accessing content use the numbers below to guide you
LEVEL 1
Brief, basic information laid out in an easy-to-read format. May use informal language. (Includes most news articles)
LEVEL 2
Provides additional background information and further reading. Introduces some subject-specific language
LEVEL 3
Lengthy, detailed information. Frequently uses technical/subject-specific language. (Includes most analytical articles)
Overview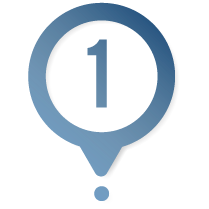 What is generative AI?
Generative AI is a type of technology that can generate content based on prompts provided by humans. Currently, some of the the most commonly used AI tools include ChatGPT (text-based) and DALL-E 2 (image-based). Others are available, which produce slides, videos and computer code. Major companies such as Microsoft and Google are beginning to integrate AI tools into some of their products.
Microsoft Bing Chat and Google Bard are further examples.
This guide will help you find resources to understand these new tools and offer insights into how they may be used in education.
---
Content from this page has been modified from Generative Artificial Intelligence (ecu.edu.au)

This content on this page is offered under a CC Attribution Non-Commercial Share AlikeLinks to an external site. license.
Attribution
Further Reading
Carpenter, Todd A. (2023, January 11). Thoughts on AI's impact on scholarly communications? An interview with ChatGPT. Scholarly Kitchen.
Christian, Jon. (2023, February 9). Magazine publishes serious errors in first AI-generated health article. NeoScope [Sports Illustrated, Men's Journal.]
Koplin, J., & Hatherley, J. (2022, December 19). Guest post: It has become possible to use cutting-edge AI language models to generate convincing high school and undergraduate essays. Here's why that matters. Practical Ethics.
Leffer, L. (2023, January 17). CNET is reviewing the accuracy of all its AI-written articles after multiple major corrections. Big surprise: CNET's writing robot doesn't know what it's talking about. Gizmodo.
Markkula Center for Applied Ethics. Internet ethics (Includes AI)
News Literacy Project. News literacy in the age of AI
Nolan, Beatrice. (2023, January 15). This man used AI to write and illustrate a children's book in 1 weekend. He wasn't prepared for the backlash. Business Insider.
Old Dominion University Libraries. Algorithms & AI Information about issues with computer algorithms
Ruiz, PatI. (2022, May 20). Artificial intelligence in education: A reading guide focused on promoting equity and accountability in AI. CIRCLS: Center for Integrative Research in Computing and Learning Sciences.
Savage, M. (2023, January 18). Nick Cave says ChatGPT's Ai attempt to write Nick Cave lyrics 'sucks'. BBC News. (What happens when AI results just aren't aesthetically pleasing?)
Thompson, Ben. (2022, December 5). AI Homework Stratechery. Good descriptions of ChatGPT creating some misleading and incorrect information for a homework assignment.