Artificial Intelligence: ChatGPT and Beyond
Resource Key
When accessing content use the numbers below to guide you
LEVEL 1
Brief, basic information laid out in an easy-to-read format. May use informal language. (Includes most news articles)
LEVEL 2
Provides additional background information and further reading. Introduces some subject-specific language
LEVEL 3
Lengthy, detailed information. Frequently uses technical/subject-specific language. (Includes most analytical articles)
Overview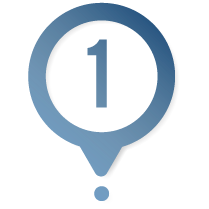 What is generative AI?
Generative AI is a type of technology that can generate content based on prompts provided by humans. Currently, some of the the most commonly used AI tools include ChatGPT (text-based) and DALL-E 2 (image-based). Others are available, which produce slides, videos and computer code. Major companies such as Microsoft and Google are beginning to integrate AI tools into some of their products.
Microsoft Bing Chat and Google Bard are further examples.
This guide will help you find resources to understand these new tools and offer insights into how they may be used in education.
---
Content from this page has been modified from Generative Artificial Intelligence (ecu.edu.au)

This content on this page is offered under a CC Attribution Non-Commercial Share AlikeLinks to an external site. license.