Research & Referencing
A guide for students and staff on referencing, copyright, creative commons and more
This page shows you how you can perform research in the library catalogue Oliver.
CLICK HERE to access Oliver
Searching Databases in Oliver
From the Home screen, click on Search other sources to the right of the search bar.
Choose the databases and websites you want to search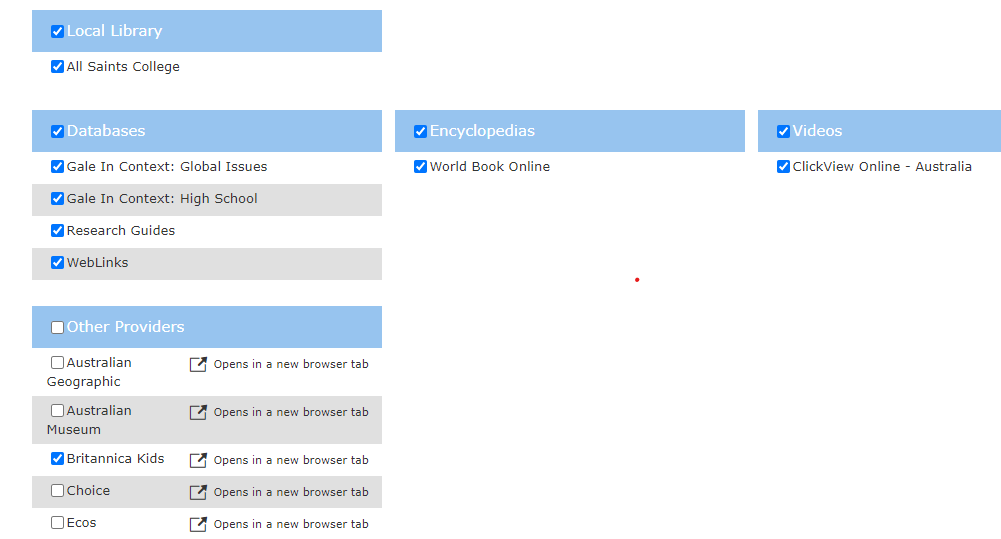 Expand search results to see them. Click on a title for a window to appear which has more information and a link to the article or website.
Searching for magazine articles